<! -- START OF LEFT COLUMN -->


:: TEEN PROGRAMS
(Under 18)
Search for a SUMMER language immersion vacation, camp or program by Language or Country




:: ADULT PROGRAMS
(18 & older)
Search for a language program by Language or Country




:: GENERAL INFO
Search through our general information pages




<! -- END OF LEFT COLUMN --> <! -- START OF MIDDLE COLUMN -->

ANTIBES FRANCE for teenagers aged 8 - 17
"FRENCH IMMERSION VACATION"
_______________________________________________________

YOUR LANGUAGE VACATION INCLUDES SUPERVISED ACTIVITIES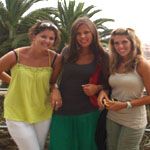 Once lessons are over for the day, teenagers will enjoy a schedule of activities and excursions together.
EXAMPLE OF AFTERNOON ACTIVITIES IN ANTIBES
Swimming in pool
Trip to beach (free shuttle service)
Sporting event
Shopping trip
Visit local galleries & museums
Tournaments
Sailing
EXAMPLE OF EVENING ACTIVITIES IN ANTIBES
French movie night
Outdoor Concerts or festivals
Discotheques
Bowling
Pop Quiz
A "barbecue" night or themed meal
A disco in residence
Fun activities: games, cabarets, shows
Theme Nights
EXAMPLE OF EXCURSIONS IN ANTIBES
Half day trip to Monaco, Cannes, Grasse etc
Full day trip to the Lérin Islands, Nice or a nautical theme park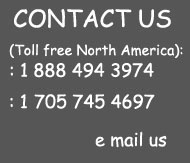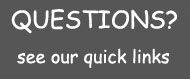 Antibes has 25 km of coastline where pebble beaches give way to fine sandy beaches (public and private), secluded even secret creeks and 5 ports (Vauban, Galice, Crouton, Olivette and Salis).
Places of interest in Antibes:
Museums : Picasso, Peynet, Naval,
Napoléon. History and Archeology Museum.
Museum de La tour.
Festival of Sacred Arts.
World under water photography festival.
All water sports.
Go Karts. Tennis.
ULM. Squash.
Walking. Typical street markets.