<! -- START OF LEFT COLUMN -->


:: TEEN PROGRAMS
(Under 18)
Search for a SUMMER language immersion vacation, camp or program by Language or Country




:: ADULT PROGRAMS
(18 & older)
Search for a language program by Language or Country




:: GENERAL INFO
Search through our general information pages




<! -- END OF LEFT COLUMN --> <! -- START OF MIDDLE COLUMN -->

<<<< RETURN to MUNICH HOME PAGE

MUNICH GERMANY for teenagers aged 12 - 17
"GERMAN SUMMER IMMERSION VACATION"
_______________________________________________________

YOUR LANGUAGE VACATION INCLUDES SUPERVISED ACTIVITIES

Once lessons are over for the day, teenagers will enjoy a schedule of activities and excursions together.

Below is only a "sample schedule" as each our schedule rotates but will give you an idea of what to expect in Munich.




WHAT TO EXPECT EACH WEEK
2 daily activities
2 excursions per week to Munich (one full-day, one half-day)
Optional excursions on weekends (addtional price)

EXAMPLE OF AFTERNOON ACTIVITIES IN MUNICH
Waterball in the lake
Hiking in the mountains
Building a river raft
Biwaking
BBQs
Mountainbiking

EXAMPLE OF EXCURSIONS IN MUNICH
Excursions to museums, Olympiazentrum or Englischer Garten or shopping ralley in the castle park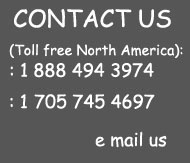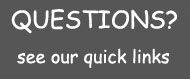 MUNICH
Munich has a continental climate, strongly modified by the proximity of the Alps. The city's altitude and proximity to the northern edge of the Alps mean that precipitation is high. Rain storms often come violently and unexpectedly. The range of temperature between day and night or summer and winter can be extreme. A warm downwind from the Alps (a föhn wind) can change the temperatures completely within a few hours, even in the winter.
Winters last from December to March. Munich experiences cold winters, but heavy rainfall is rarely seen in the winter. The coldest month is January with an average temperature of -1 °C (30 °F). Snow cover is seen for at least a couple of weeks during winter. Summers in Munich city are fairly warm with an average maximum of 23 °C (73 °F) in the hottest month of July. The summers last from May until September.