<! -- START OF LEFT COLUMN -->


:: TEEN PROGRAMS
(Under 18)
Search for a SUMMER language immersion vacation, camp or program by Language or Country




:: ADULT PROGRAMS
(18 & older)
Search for a language program by Language or Country




:: GENERAL INFO
Search through our general information pages




<! -- END OF LEFT COLUMN --> <! -- START OF MIDDLE COLUMN -->

<<<< RETURN to PARIS HOME PAGE

PARIS FRANCE for teenagers aged 13 - 17
"FRENCH IMMERSION VACATION"
_______________________________________________________

YOUR LANGUAGE VACATION INCLUDES SUPERVISED ACTIVITIES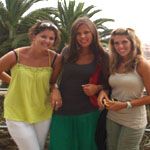 Once lessons are over for the day, teenagers will enjoy a schedule of activities and excursions together.
Enjoy a schedule of social & cultural activities during the week with other students and weekend excursions.
Sports
A dozen or so varied sports are available to students at each course centre. They are included in the programme. Our team organises and supervises several indoor and outdoor sports every day. A typical day may offer a choice between beach volleyball, badminton, basketball, football, street hockey, swimming or table tennis, among others.
Evening activities
The evening activities organised by the school offer perfect opportunities to practise your newly acquired language skills in a relaxed environment. Whether for cinema, barbecue or disco evenings, the team members in charge of organising the activities make every effort to ensure you have fun and develop your language skills.
Excursions
Each of our destinations offers cultural treasures and places of interest nearby. Every week, half-day or full-day excursions combining pleasure with discovery allow students to discover this great heritage. Don't forget your camera!
Some examples:
Visit to the Eiffel Tower or the Louvre in the afternoon and tour of Paris by night.
Visit to Musée d'Orsay, Jardin Tuilleries or Tour Montparnasse and talent show in the evening.
Trip to the Palace or Versailles in the afternoon and egg protector activity in the evening.
Trip to the Fragonard Perfume Museum, Montmartre or Centre Pompidou in the afternoon and murder mystery game in the evening.
Trip to Paris city centre in the afternoon and karaoke & disco night in the evening.
An all-day excursion to Paris city centre on Saturday with many evening actitives like movie night or icebreaker on Sunday for the new students at camp.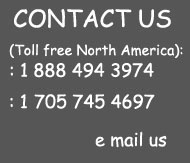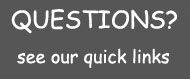 Cultural life in Paris
The Musée du Louvre and the Musée d'Orsay are some of the city's most famous museums. Others include the Musée des Antiquites St Germain-en-Laye, the Musée de la Poupée, the Centre National d'Art et de Culture Georges Pompidou, the Cité des Sciences et de l'industrie. There is also a great selection of theatre, ballet and concerts
Shopping
Besides art, culture and museums, shopping is another term that springs to mind when mentioning Paris. The City of Lights is famous the world over for its never ending shopping possibilities. Some of the city's specialties include wines, cheeses, haute couture fashion, perfumes, fashion accessories and jewellery and exquisite antiques.
In Paris there is variety: from the most glitzy and luxurious boutiques to large department stores, flea markets and second-hand stores, everyone is sure to find something to their taste here.
Paris at Night!
paris offers something for everyone: discos, nightclubs and bars of all kinds and in all districts of the city strive to attract people looking to have a good time and hoping to enjoy the night.
Popular areas include Montmartre (especially in summer), Sacre-Coeur and Bastille, which is full of clubs and bars. The younger crowd tend to head for Oberkampf, which is becoming increasingly fashionable.
The opera, the theatre or cafes where live music is being played are just some of the quieter night outing options. Good music venues are found in the Pigalle area and another great place for cafés in the evenings is the Marais district.