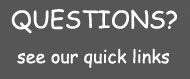 Cultural life in Paris
The Musée du Louvre and the Musée d'Orsay are some of the city's most famous museums. Others include the Musée des Antiquites St Germain-en-Laye, the Musée de la Poupée, the Centre National d'Art et de Culture Georges Pompidou, the Cité des Sciences et de l'industrie. There is also a great selection of theatre, ballet and concerts
Shopping
Besides art, culture and museums, shopping is another term that springs to mind when mentioning Paris. The City of Lights is famous the world over for its never ending shopping possibilities. Some of the city's specialties include wines, cheeses, haute couture fashion, perfumes, fashion accessories and jewellery and exquisite antiques.
In Paris there is variety: from the most glitzy and luxurious boutiques to large department stores, flea markets and second-hand stores, everyone is sure to find something to their taste here.
Paris at Night!
paris offers something for everyone: discos, nightclubs and bars of all kinds and in all districts of the city strive to attract people looking to have a good time and hoping to enjoy the night.
Popular areas include Montmartre (especially in summer), Sacre-Coeur and Bastille, which is full of clubs and bars. The younger crowd tend to head for Oberkampf, which is becoming increasingly fashionable.
The opera, the theatre or cafes where live music is being played are just some of the quieter night outing options. Good music venues are found in the Pigalle area and another great place for cafés in the evenings is the Marais district.